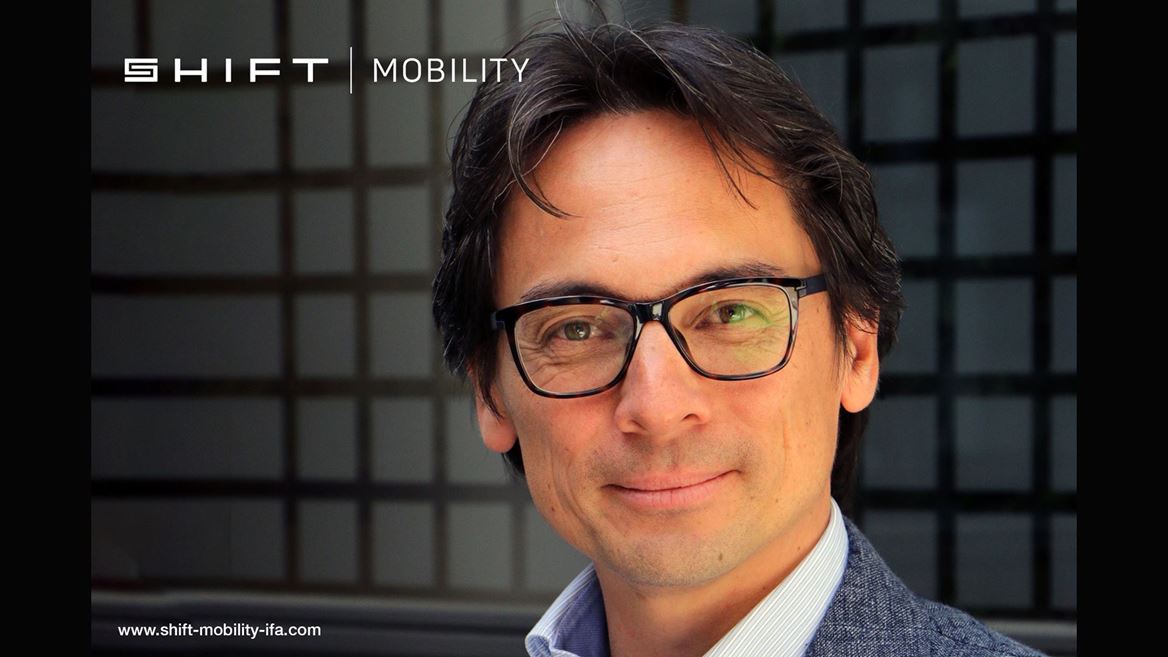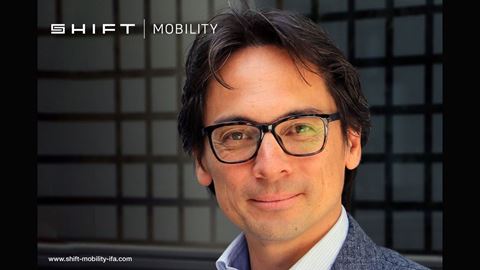 "As traditional road transport is being disrupted, data has become an enabler. It's fuel for the future of mobility."
Taco Van der Leij is certain that data, its processing, and evaluation will play a central role in shaping a sustainable mobility revolution. In our interview, he provides insights into Webfleet's data strategy and explains what added value data also has in terms of decarbonization.
Taco Van der Leij is the Vice President for Webfleet Europe, a Line of Business of Bridgestone Mobility Solutions. He joined TomTom Telematics in 2011, which has been acquired by Bridgestone in 2019 and since been renamed to Webfleet. Next to leading the European business for Webfleet, he represents Bridgestone in the Board of Xee, a company providing specialized connected fleet solutions. With his experience in the connected car industry, he played a vital role in the development of Webfleet to the European number one telematics solutions provider.
What will happen if we don´t shift our mobility behaviour?
TL: If we don't shift our mobility behaviour, we won't transition from today's city to tomorrow's smart city. To orchestrate mobility in the smart cities of tomorrow, digital aggregators or digital platforms will connect people and businesses with municipal governments by providing valuable and actionable data insights. Businesses can use those insights to leverage the existing infrastructure, optimise their logistics and ultimately meet the demands of people. City governments can leverage the same data to inform public policy decisions and regulate the city market with incentives rather than restrictions. This way, smart mobility orchestration measures can help optimise fleet performance, overall mobility and reduce carbon emissions.
What do we have to radically invent, improve or change to realize the turnaround in transport policy?
TL: The 15-minute city, the net-zero city and the connected city all require a number of transformations to become reality. Intelligent transportation, smart mobility, is at the heart of this change. It is the enabler of all the other layers of the smart city. Data is a part of the puzzle too, the oil or the engine behind all these new developments, and orchestration, the "invisible hand", is the mechanism that will allow the new system to work efficiently for both private and commercial mobility and overcome the many challenges. At Webfleet, we support smart mobility by leveraging data from the connected vehicles we track and monitor with our service platform. Our insights support large road authorities to implement predictive road maintenance that improves road safety measures and reduces accidents.
What is the most hyped buzzword in terms of mobility which has in your opinion no impact on the real issues of mobility?
TL: Dismissing things people are talking a lot about as 'buzzwords' can be dangerous. So called 'buzzwords' usually become prevalent because they are things that have an impact on the real issues of mobility. Even if some of the talk around them is misdirected, you can't dismiss it all as hype or you risk missing out on some valuable, important insights. The pace of change and innovation is so rapid today, it's key to always keep your eyes and ears open and be ready to learn, grow and adapt – but, of course, you have to do so intelligently.
What is the first thing that comes to your mind when you hear the word "mobility"?
TL: The word "mobility" has become very fashionable and the talk of the day at any automotive event. Yet mobility is not a new concept – it has always been with us, driving social and economic progress. So, why is 'mobility' a prevalent word now? I believe this is the result of changing patterns. It accurately reflects today's multiple modes of transport and vehicle types, the increased number of options and different ownership models.
Why is your topic fundamentally important to shape the future of mobility?
TL: As traditional road transport is being disrupted, data has become an enabler. It's fuel for the future of mobility. Telematics platforms such as Webfleet will play a pivotal role in helping fleets to not only decarbonise but to meet the evolving challenges in this new Mobility 3.0 environment. Data intelligence will hold the key to businesses making the right decisions at the right times.
What is the greatest mobility challenge for Webfleet and for your industry
these days?
TL: Since 2007, more than half the world's population has been living in cities and by 2030 this is projected to rise to 60%. Up to 30% of today's congestion and CO2 emissions come from urban trucks and the impact of e-commerce is only expected to increase.
This rapid urbanisation and mobility demand will lead to unsustainable traffic congestion, escalating delivery costs and unacceptable levels of air pollution. So, the world must act, and mobility innovations must be at the very heart of the solutions that overcome these challenges.
SHIFT Mobility 
https://shift-mobility-ifa.com