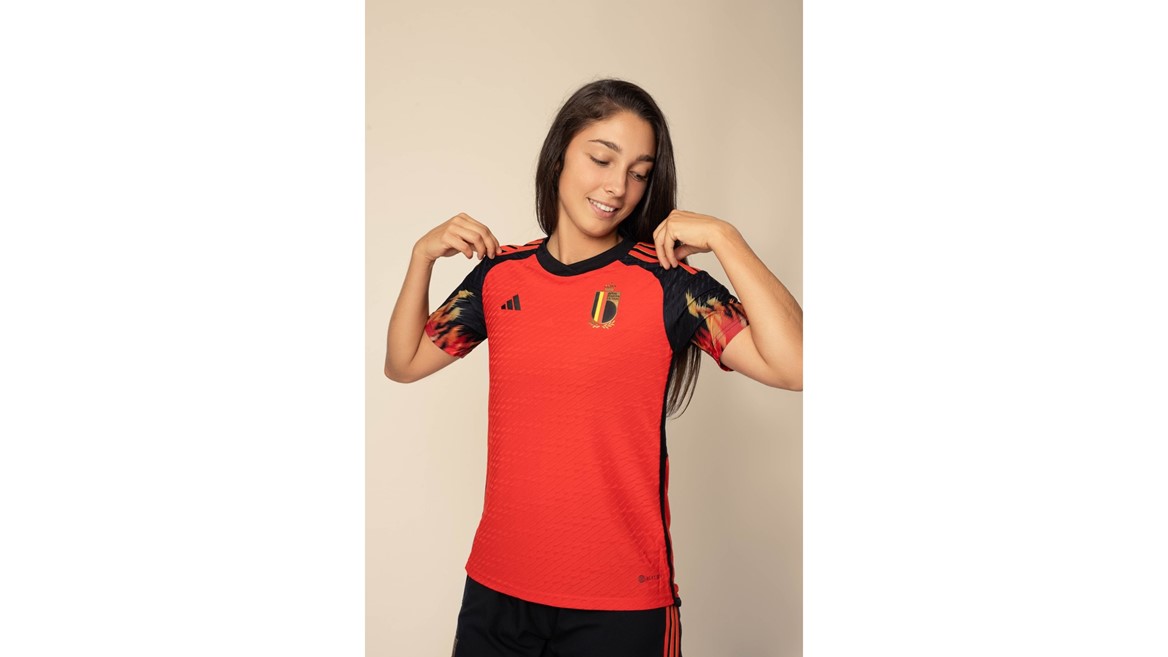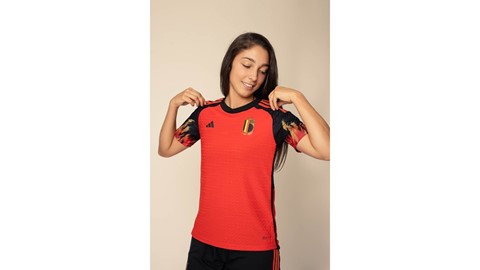 Debut in Belgian Red Devils' UEFA Nations League home match against Wales
The RBFA and adidas proudly present the new home kit for the Belgian Red Devils, Red Flames and all other RBFA national teams. In the past, new home kits were traditionally launched for and by the Belgian Red Devils (men's team), with a takedown for the Red Flames (women's team), often with an unnoticed launch.
More recently, as one-off statement in support of the development of women's football, a bespoke black home was launched for the Red Flames. Now, in a joint presentation by the Belgian Red Devils and the Red Flames, a unified look is presented for all national teams representing Belgium at the highest possible level in football.
Design details
As one would expect, this unified look comes with a red base, and black and yellow details, to complete representation of Belgium's national colours. The jersey features a dynamic graphic print of flames on both sleeves, a direct reflection of elements associated with devils and flames; and reminder to opponents what they can expect when playing the Belgian teams.
For the first time, the product offering for the Belgian Red Devils and Red Flames includes authentic match wear – as worn by the team – as well as replica match wear. For authentic match wear, the devil is in the details, with a premium 3D silicone federation crest, rich fabrics, elevated and multi-coloured three stripes and a dynamic graphic print of the flames on the sleeves.
The kit comes with primary shorts in black, with red and yellow details, and alternative shorts in red, with black and yellow details. The socks also feature the flames, as stand-out design element. Player names and numbers, or own names and numbers for fans, are yellow.
Availability
The new home kit is available on adidas.com, shop.rbfa.be, and through selected adidas stores and retailers, from September 19 onwards.