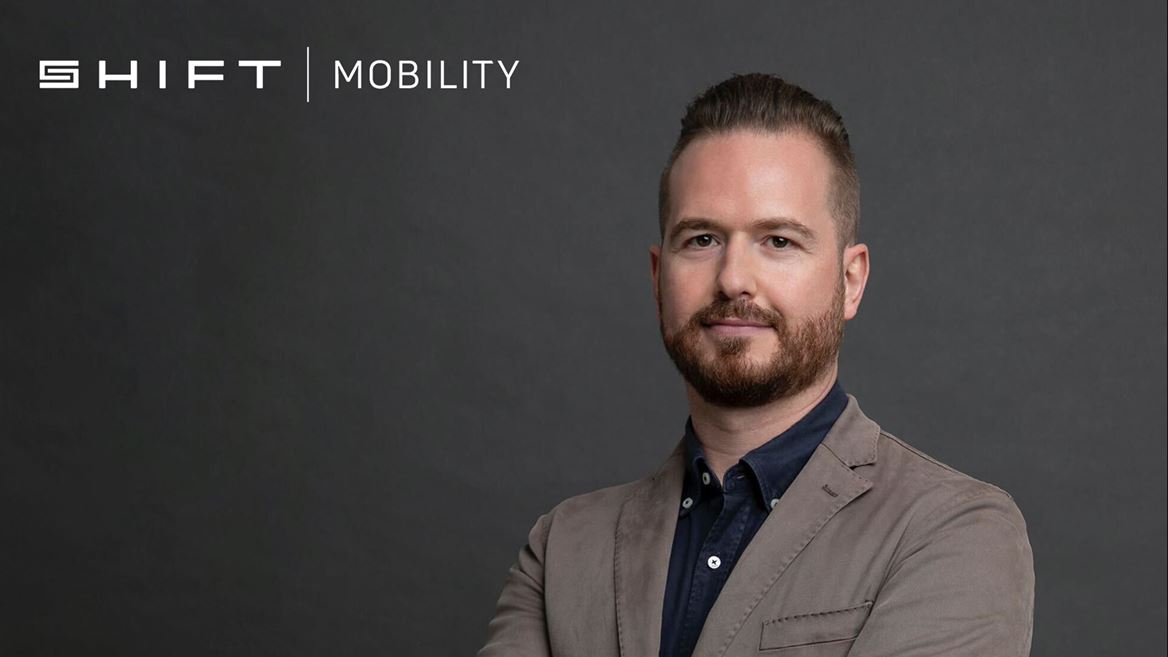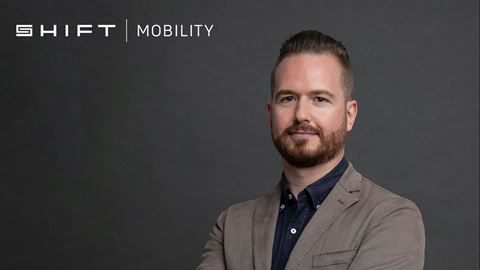 "Looking at the industry we're in ecological imbalances. And growing demand from customers and governments for sustainable solutions has cultivated an urgent need for environment-friendly practices in supply chains." 
Douglas Brown, Head of Flexport Europe, talked in our interview about the connection between supply chains and mobility. He also reports on Flexport's strategy for digitizing supply chains and why this step is the right one for a sustainable future.
Flexport is the platform for global logistics, connecting the entire ecosystem of global trade and empowering buyers, sellers, and logistic providers with the services and technology to grow and innovate. Doug leads Flexport's business in Europe, responsible for leading and growing their Europeanfootprint, and overseeing the operation of international supply chains for Flexport customers. He has been working in logistics for 17 years at both logistics providers and ocean carriers, gaining experience in both domestic and international supply chain management. Being a fluent Mandarin speaker, Doug spent 14 years working in Asia, leading large teams, most recently Flexport's Asian operations. Passionate about working in scale-up environments, he is an expert in complex supply chain management, air & ocean markets, and operational and commercial management.
What will happen if we don´t shift our mobility behaviour?
DB: The mobility of goods aka global trade plays an important role in our global economy. Billions of tons of cargo are transported around the world each year by trucks, planes, ships, and trains. This transportation makes up 8% of global greenhouse gas emissions. Greenhouse gases are not the only climate concern when we think of freight transportation. Transportation equipment emits over 20% of the world's black carbon, a powerful short-lived climate pollutant. These emissions can cause serious health problems if they happen where people live, as with home delivery or communities near ports. Black carbon is also tied to the fast melting of ice-covered areas, like glaciers or sea ice, where the dark particles from black carbon cause hotspots that lead to melting.
What do we have to radically invent, improve or change to realize the turnaround in transport policy?
DB: I don't think that there's one cure that solves all our problems. It's more about expanding our innovation horizons when innovation is the process of translating an idea or invention into goods and services that a society will adopt on a large scale. It differs from an invention in that innovation implies implementation, adoption, and diffusion. Innovation is an essential part of the response to the challenges faced in the logistics sector, including those related to climate change. This means creating greater value through the development of more effective products, processes, technologies, or business models.
What is the most hyped buzzword in terms of mobility which has in your opinion no impact on the real issues of mobility?
DB: "Digital Transformation" is a term widely deemed worthy of the hype and perhaps one of the most pervasive ideas in the IT and tech world in the past few years. It's also incredibly nebulous on its face. We've struggled with that one ourselves, like, what does 'digital' mean? What does 'transformation' mean? What does 'digital transformation' mean? So, I think trying to find a better way to describe that would benefit us all.
What is the first thing that comes to your mind when you hear the word "mobility"?
DB: Having just moved my family from Asia to Europe I think of international mobility, both physical and mental: The ability to move from one place to another and adapt.
Let's now take a look at the future of mobility. What will be the most important thing in 10 years from now about "mobility" that comes to your mind?
DB: Looking at the industry we're in ecological imbalances and growing demand from customers and governments for sustainable solutions has cultivated an urgent need for environment-friendly practices in supply chains, from raw material extraction to managing product end of life. Together with digital optimized processes, zero-emission mobility, and carbon offset solutions for facilities, hopefully, this momentum will help the logistics industry be a lot greener ten years from now.
What is the greatest mobility challenge for Flexport and for your sector industry these days?
DB: Moving goods is a complex undertaking. It requires seamless coordination and timely exchange of information between multiple parties, including ocean carriers, truckers, shippers, warehouse owners, and customs brokers. This complexity is further aggravated by the fact that the freight forwarders and their partners have been slow to capitalize on the digital revolution. That's about to change. Flexport has a digital-first mindset, and we are rushing in to transform how to move goods. In the next 4-5 years we will accelerate the development of our technology platform for global logistics, continue to expand into new geographies and markets worldwide, and support logistics technology innovation by investing in new startups to make supply chains more efficient, transparent, and inclusive – everything they're still not today. Flexport is building the easiest way to take any brand global. Great brands can come from anywhere – it should be easy to take them anywhere too.
Which mobility best cases particularly impress you and why?
DB: The Covid-19 pandemic and the 2021 COP26 summit have sped up sustainability awareness around the world, increasing pressure on companies to make meaningful changes to operations Following COP26, 90% of world GDP is now covered by net-zero commitments for 2030, and "sustainable, resilient operations" are the number one business trend for 2022. Avoiding greenwashing campaigns is vital though, and organizations must take real action to reduce carbon emissions by cutting business operation output and supply chain waste. A clear trend we are seeing, particularly in the fashion retail industry, is the heightened level of scrutiny into the supply chain, from alternative sourcing regions to different modes of transport, often in response to 'fast-fashion' trends. With that has come a more informed and holistic understanding of the environmental impact of accessing goods. Having visibility and accessibility to all stages in the supply chain process can particularly benefit companies by not only saving costs and optimizing efficiency, but it also helps reduce unnecessary waste and carbon emissions, which helps save our environment.
SHIFT Mobility 
https://shift-mobility-ifa.com